Umbraco vs. WordPress: Which Is The Right Content Management System?
Selecting the right content management system could be pretty challenging for your website. It should work with your workflows. It should be easy to manage and update. There should also be an update to the technology regularly. You need to figure out the suitable CMS to use. Depending on the right choice, your decision could have significant business implications. Here in this blog, we'll learn about Umbraco vs. WordPress, and we'll figure out which is the suitable CMS for your website.
Is Umbraco Similar To WordPress?
Both are content management systems; however, they are structurally different and serve different purposes. WordPress started as a blogging platform that slowly morphed into a content management system. It was designed to support bloggers, making it easy to post and tag content. It is built on PHP.
On the other hand, Umbraco was explicitly built for content management and integrations. It was built for website editors to manage content and media easily. It is made on .NET as opposed to PHP.
Differences Between Umbraco And WordPress
The significant differences between Umbraco and WordPress come down to layout and structure. WordPress is built on PHP; it is blog focused and relies on third-party plugins for functionality. These plugins are created by third-party developers. Some developers are credible professionals who are willing to keep their plugins updated for security vulnerabilities and update each new version. However, some developers are not reasonable and established and do not take the same precautions while creating the plugins. This leads to security risks, which can lead to a hacked website. This is not an issue for personal bloggers. However, getting hacked can cause a loss in credibility, sales, and revenue for a credible organization.
On the other side, Umbraco is built with complete security in mind. It does not depend on add-ons and plugins to function. That's why it is not vulnerable to the same hacking attacks. It is typically more secure than WordPress, making it one of the benefits of using Umbraco.
Both content management system utilizes different ways of content editing. WordPress relies on a WYSIWYG editor to create the content, and Umbraco utilizes a drag-and-drop content block editor. There are a few plugins that you can use to develop drag-and-drop functionality in WordPress. However, they do not account for the layouts on different devices. They are also not easy to use for the editor with a poor user experience.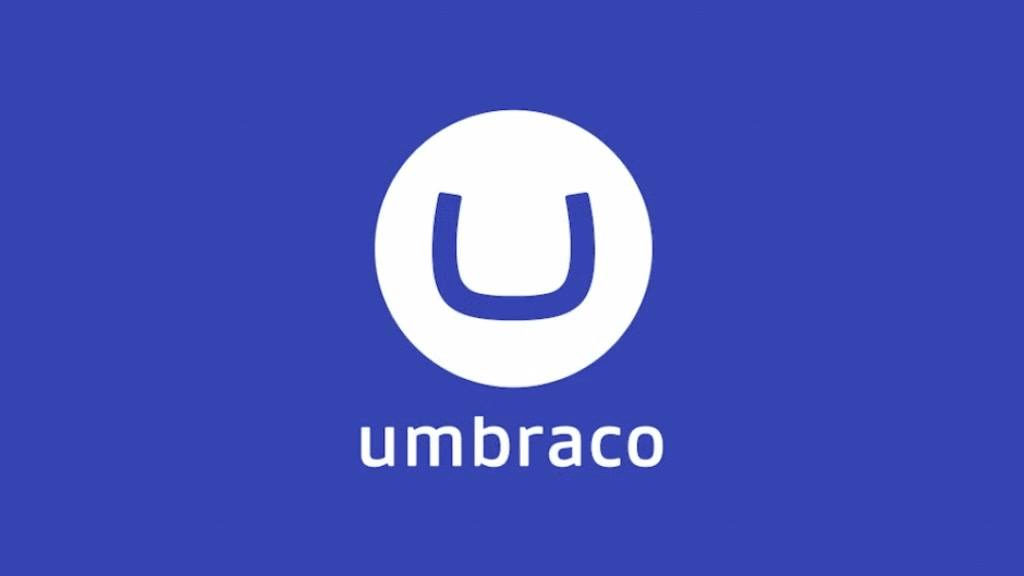 What Are The Benefits Of Umbraco?
There are many features of Umbraco that make it easy for the site editors to maintain, create and organize the content. Let's talk about the most popular Umbraco benefits.
There are no license fees for the Umbraco content management system. Your costs will be ongoing maintenance and hosting as required.
The block editor feature in Umbraco's page builder allows users to utilize content blocks to construct pages as needed. It uses a library of content blocks with various options to give users more control.
Umbraco allows users to create page templates for use by creating new pages and moving content forward. The page templates are great for building landing pages and specific types of content.
You'll get a dynamic image editor on the Umbraco content management system. Umbraco offers users a simple image editor in the interface to help modify images. They fit perfectly for all use cases across the website.
Umbraco Form is a great tool to build out forms of all complexities and sizes. It gives you the option to create custom workflows.
SEO for Umbraco is integrated and extensive. It offers tools to incorporate SEO optimizations when you create pages.
Umbraco was built with all languages. It is integrated directly into the content management system for language management and easy translations.
What Are The Benefits Of WordPress?
Let's talk about the few benefits offered by WordPress Content Management System.
WordPress also does not have a license fee. You can use the WordPress CMS completely free.
WordPress utilizes a content editor which is named Gutenberg. It allows the users to edit content as seen on the live website. This is different from Umbraco, which relies on the block editor to create and structure content.
WordPress has thousands of plugins that can be used to enhance the website. These plugins are from SEO plugins to image gallery plugins to integration plugins.
Many users love Yoast SEO plugin. It offers several options of severe SEOs to play with.
WordPress is one of the most usable content management systems. Approximately 40% of all content-managed websites are on WordPress. It is familiar and has been used for many different websites.
Who Should Use Umbraco?
The ideal users for Umbraco are any small to large organization focused on efficient editing and customized user experiences. It is perfect for businesses with integrations with marketing automation tools, analytics tools, CRMs, and internal & external databases. It works excellent for B2B lead generation organizations. It can also be used in various applications.
Umbraco is a perfect solution for organizations that need multi-site and multi-language management. It allows admins to edit and organize the website content among different sites. That's how the admins don't have to manage multiple logins, and they can provide permissions to editors of specific areas.
Who Should Use WordPress?
WordPress can be used in a wide range of applications. However, the ideal user for WordPress is personal bloggers and smaller organizations. Companies that don't have the resources to create a more demanding website also can use WordPress.
WordPress offers pre-developed themes at low prices. The inexpensive themes are prone to buggy experiences and a lack of regular updates. You can find developers who could be inexperienced and inefficient. It would help if you always ask for references and reviews to ensure the developers have successfully developed a portfolio of stable and well-built themes.
In a Nutshell
You should analyze your website requirements and business goals before choosing any content management system. You should hire an expert who will provide the solutions that meet your needs and the needs of your editors and your organization. By following this blog, it will be easy for you to choose the correct CMS for your business requirement. However, Umbraco and WordPress are working well according to their usage and your business requirement.
Need professional web developer assistance? Reach us through support@devgraphix.com